Learn. Lead. Succeed.
We're still accepting applications.
Private tours and shadow days - call (860) 253-0274 or book below!
Meet Jeff Larson, the most dedicated principal in the world…
Inspiring tomorrow's leaders through academic excellence, service, and duty.
Why Civic Leadership High School?
Grades 9 - 12 | Focused preparation for college and careers in public service.
At Civic Leadership High School, your child will build a résumé unmatched by that of his or her peers! Through our unique coursework, students earn public safety certifications not available at any other high school. Our semi-annual Public Service Days provide opportunities to put learning into action, and each student completes over fifty hours of community service. In the classroom, extensive opportunities to earn college credit enable our graduates to enter college as sophomores.
What makes CLHS unique?
Opportunities to earn college credit - Advanced Placement Courses, UCONN Early College Experience Courses and Asnuntuck Partnership Program

Certification Courses: EMT, CPR, First Aid, FEMA IS-100, FEMA IS-700, FEMA 15-200, FEMA IA-800, FEMA IS-42, FEMA IS-29

Career mentors and guest speakers

State-of-the-art facility with state-of-the-art technology

Leadership education with a focus on achievement

Semi-annual Public Service Days

Theme-based partnerships and internship programs with local public service agencies and organizations
Public Service, Environmental Science & Community Engagement Pathway
Educate & Empower
Public Services are services which are provided by the government to its citizens, and tend to be those considered essential to modern life. Public service jobs include work with government organizations, family service agencies, or nonprofit organizations. Students at Civic Leadership High School get deep insight into diverse fields like diplomacy, public safety, public health and environmental science and exposure to programs such as Peace Corps and Americorps.
If you're interested in doing meaningful work that helps the people around you and protects the world we live in, a career in public service might be for you.
Pathway Highlights:
Over fifty hours of community service through ongoing participation in our semi-annual Public Service Days

Certifications available from FEMA, American Heart

Association & the CT Department of Public Health: EMT, CPR, First Aid, FEMA IS-100, FEMA IS-700, FEMA 15-200, FEMA IA-800, FEMA IS-42, FEMA IS-29

The study of natural disasters, their impact on society, and prevention and response measures

Environmental Science courses including aquaponics, natural disasters, and UCONN Early College Experience Human Rights and Global Problem Solving

Physical training on the latest fitness equipment
Fire Science & Emergency Medicine Pathway
Prevent & Protect
It gets hot when you're moving fast...
Local communities need committed individuals to protect life and property by serving as members of fire departments, Emergency Medical Services (EMS) agencies, and rescue squads. These agencies also need skilled and knowledgeable investigators to help determine the causes of emergency incidents. Our rigorous, college-ready core curriculum prepares students to attend the college of their choice, while area specific training prepares students to meet the unique requirements of these rewarding professions.
If you're the kind of student who values selfless dedication to serving others, this may be the perfect pathway for you.
Watch this news story below featuring our new fire truck!
Pathway Highlights:
State-of-the-art EMS lab, which includes a fully-stocked ambulance for EMS training courses

State-of-the-art fire science lab where students learn how fires start, what causes them to burn, and how they are suppressed using industry-standard equipment

Lifesaving skills taught on the latest equipment and the opportunity to earn emergency medical technician (EMT) certifications

Opportunities to earn college credit
Law, Government & Homeland Security Pathway
Calling all future leaders!
Municipal, county, state and federal governments as well as private businesses and non-profit organizations need creative, intelligent, "out-of-the-box" thinkers to help them develop plans and strategies to protect life, property, and the rights of individuals and groups. Students pursuing this pathway will develop a strong knowledge base in the workings of our government, as well as the many organizations, agencies, and factions with which our government interacts. As students matriculate to the upper grades, they can elect to take specialized courses. These opportunities prepare students for postsecondary education and careers in government fields like homeland security and emergency management or legal professions such as a lawyer or judge.
Some highlights from our Law & Government Pathway include...
Real experience in our state-of-the-art mock courtroom

Opportunities to earn college credit

Advanced courses in psychology, sociology, political science, and government and politics.
Law Enforcement Pathway
Serve your Community
Keep your community safe and seek justice for all.
Municipal, county, state and federal governments need people to serve and protect their communities, patrol their streets, solve crimes, and bring perpetrators of those crimes to justice. Our communities also need skilled, intelligent, quick-thinking, and compassionate individuals to help rehabilitate those who have been incarcerated.
As students matriculate to the upper grades, they can elect to take specialized courses to prepare students for postsecondary education and a career in their chosen field within law enforcement. Students learn the intricacies of Constitutional Law and how the United States Constitution is a living document, which protects both the rights of American citizens and the integrity of the criminal justice process.
Pathway Highlights:
State-of-the-art forensic science laboratory where students analyze fingerprints, learn about DNA evidence, analyze blood and fluid splatter, and trace bullet trajectory

State-of-the-art crime scene recreation lab where students reconstruct motor vehicle accidents to determine potential criminality

Classes in psychology and sociology

Opportunity to earn college credit
Activities & Clubs
What's happening after school?
Healthy minds and bodies are key to the development of a well-balanced student.
Civic Leadership High School students receive coaching in the classroom, as well as on the track, field, and court.
Sports Programs
Girls Athletics
Varsity Girls Basketball
Girls Indoor Track
Varsity Football
Boys Athletics
Varsity Football
Varsity Boys Basketball
JV Boys Basketball
Boys Indoor Track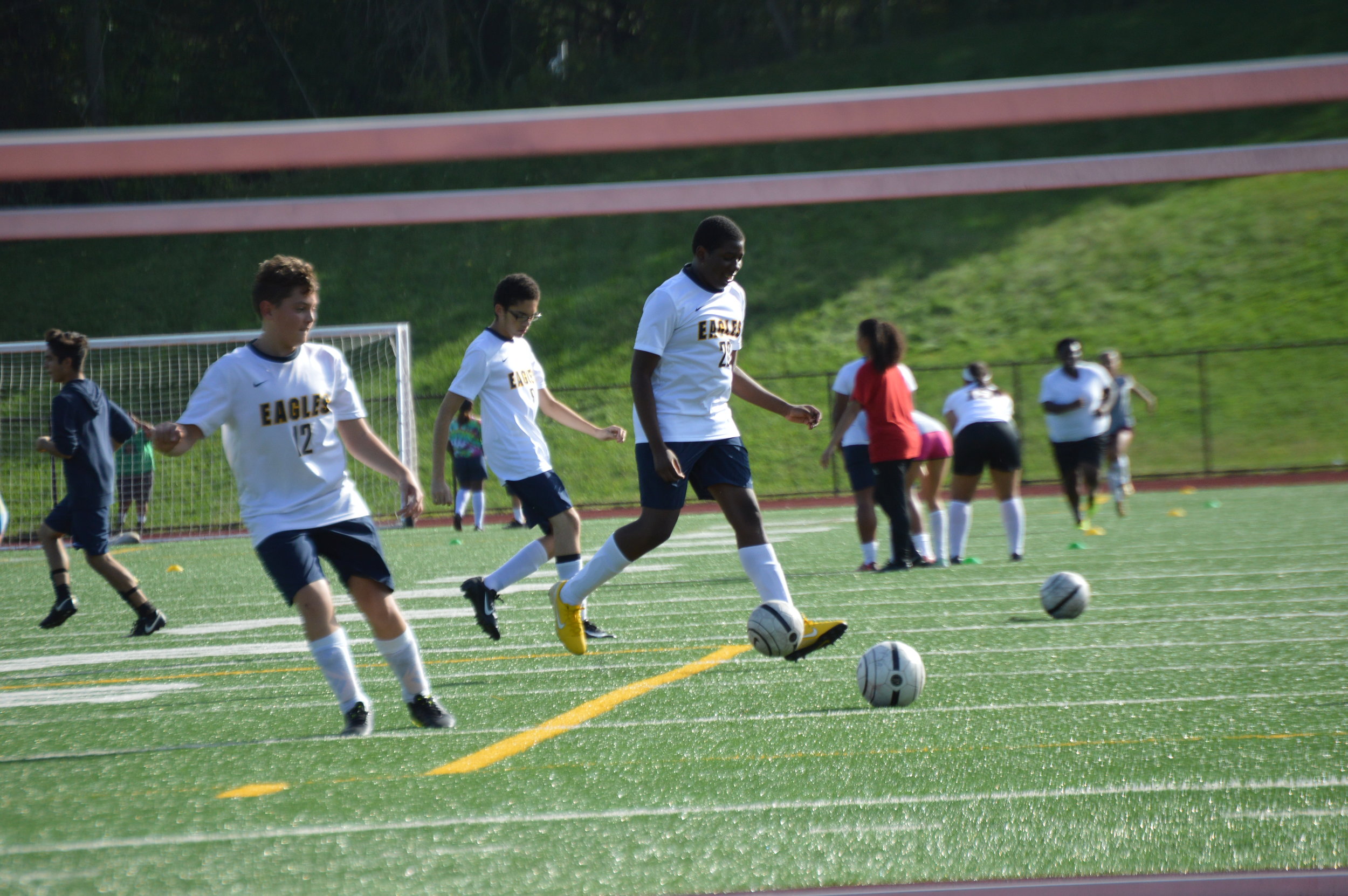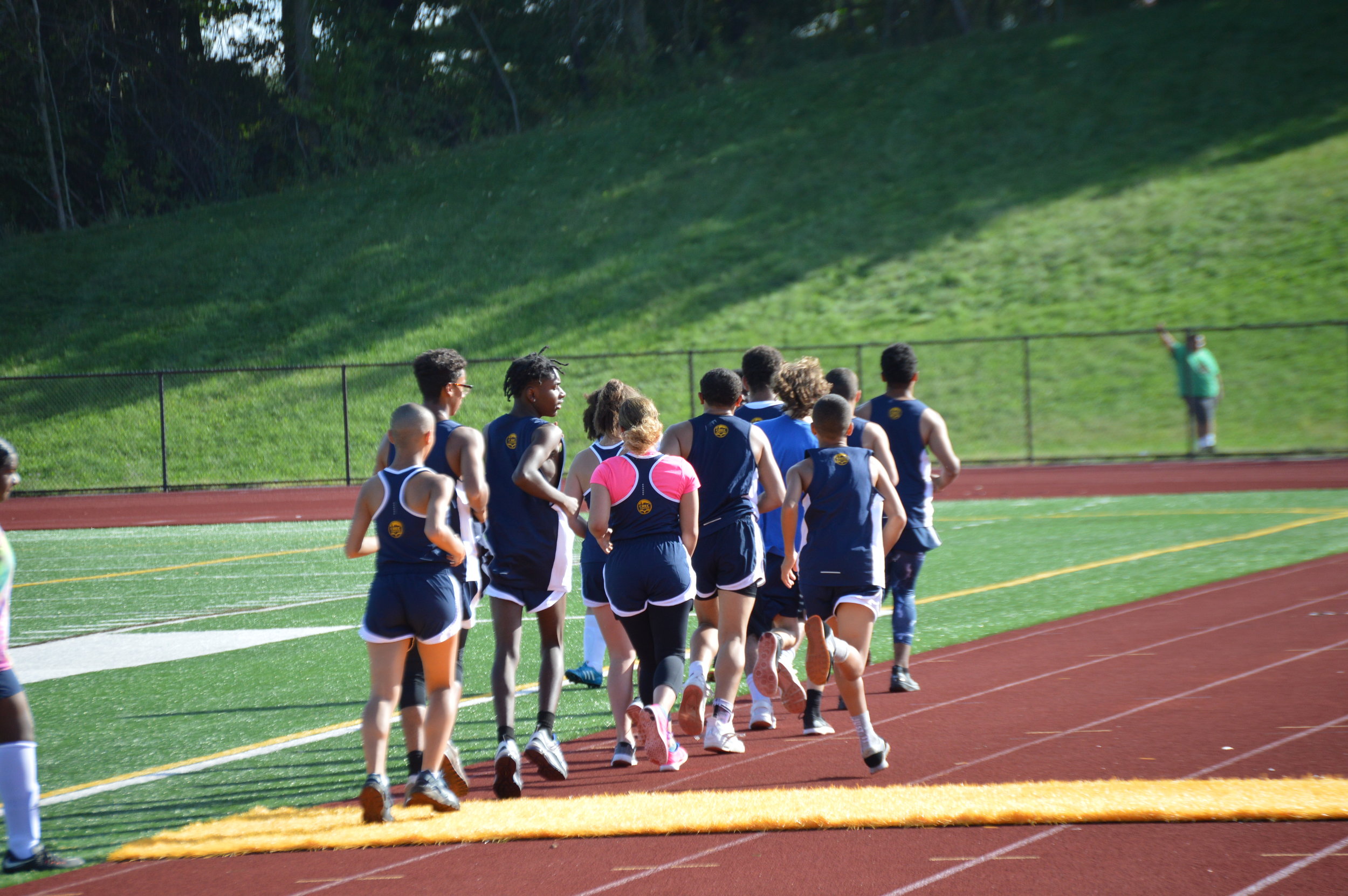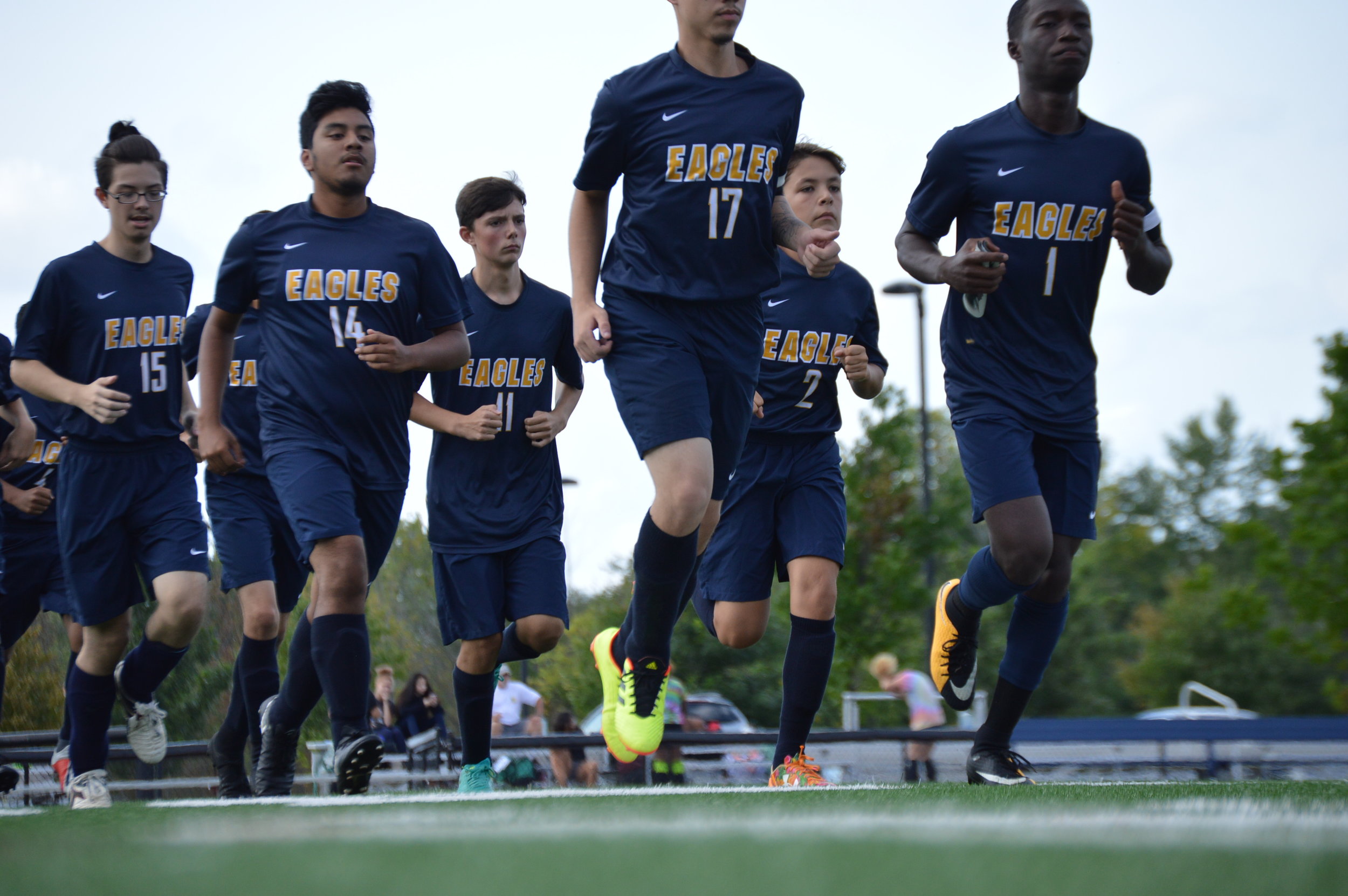 At Civic Leadership High School, the Explorer Post is affiliated with our Leadership Corps. Our Explorers participate in all of the activities that Leadership Corps members participate in. Members of our Explorer Post also have the opportunity to participate in additional opportunities, many of which occur outside of the school day, relating to our school's theme of public service. In addition, members of our Explorer Post have the opportunity to earn 1/2 credit towards graduation each year through our Field Experience in Public Service program.
Our program contains elements of Law Enforcement Exploring, Fire & EMS Exploring and Law & Government Exploring.
Other Student Activities
A variety of athletic and non-athletic activities are available to interested students to help to enhance their high school experience.
Pep Band
Student Senate
Gaming Club
Take a look around...
Our Facility
State-of-the-Art, Theme-Specific Building
Civic Leadership High School moved into a brand new, state-of-the-art building in Enfield in August 2014. With unique features and learning spaces, students are able to participate in unparalleled hands-on experiences.
We're located in Enfield, CT at 1617 King Street. Call us at (860) 253-0274 | Fax (860) 253-0406.
Unique Aspects of the Building:
Crime Scene Lab & Mock-up Rooms

Fire Sciences Lab & Fire Sprinkler Test Booth

Specialty Wet Lab

EMS Lab with a Fully-Stocked Ambulance

Communications Lab

Emergency Operations Room

Mock Courtroom
Civic Leadership High School is one of 16 magnet schools managed by the Capitol Region Education Council (CREC) in Greater Hartford. CREC Schools provide students across the region with the chance to identify what fascinates them and pursue it through opportunities that they won't find anywhere else.
Students interested in attending CREC Schools apply through the Regional School Choice Office (RSCO). RSCO serves Hartford and suburban students who are interested in public school choice options in the Greater Hartford Region. Any student who resides in Connecticut can apply to our tuition-free schools by following a simple process.
Using a common RSCO application, applicants for CREC schools and other inter-district magnet, charter, and regional programs, can rank up to five school choice options for the annual lottery to be held each Spring. Students who are not offered a seat in the initial round of the lottery are placed on a waitlist. Families who are provided a waitlist number should accept their waitlist placement by the deadline to secure their waitlist position. Available seats are offered to students on the waitlist through the end of September each year.
The lottery application for the 2018-2019 school year is open until February 28, 2019.
The application is available by clicking HERE.
If you have any questions about the application process or need assistance with your application, please contact the CREC Welcome Center by phone at 860-509-3700 or visit in person at 111 Charter Oak Avenue, Hartford, CT.
CLHS Open House
When? Wednesday, February 13, 2019
Where? Civic Leadership High School, 1617 King Street, Enfield
Time? 5:00pm - 7:00pm
For who? Open to the Public
For a tour of the school or to meet with members of our staff, please call (860) 253-0274 to schedule an appointment.